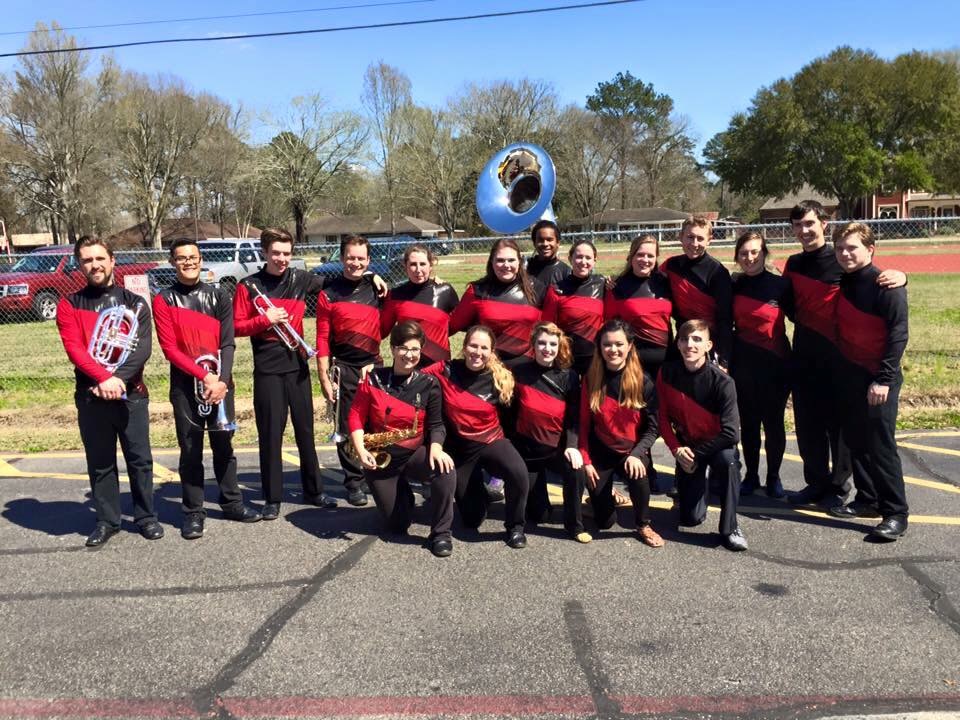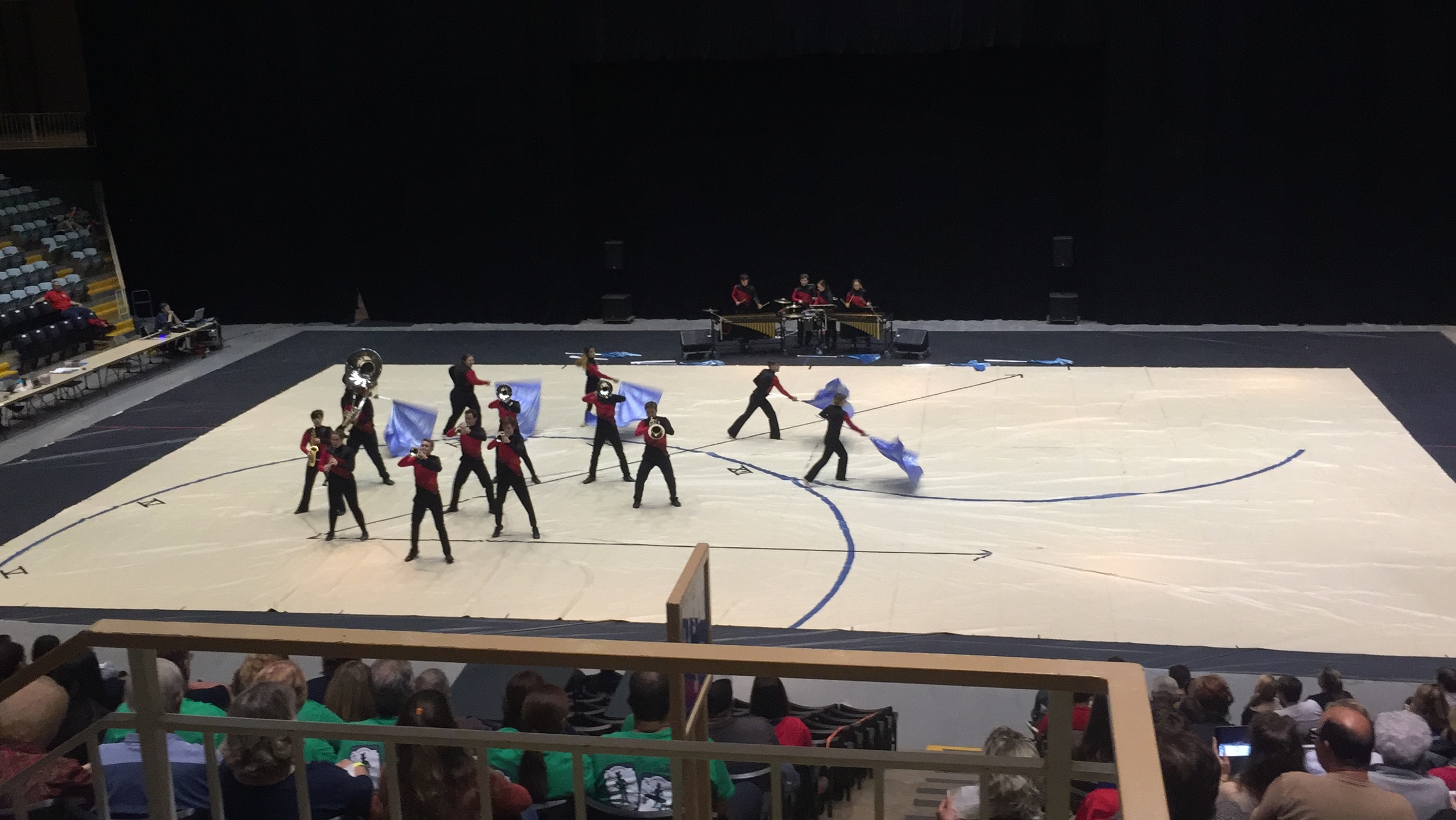 Green Wave Winds is a competitive Indoor Winds group established as a student club in 2016 to compete in the new WGI Winds division. WGI Winds is hailed as "The Next Step in the Marching Arts" and held their inaugural competition season in many circuits around the world in 2015. Under the direction of Andrew Szypula and Mendel Lee, the group seeks to extend Tulane's musical outreach into the competitive realm, offering a performance ensemble like no other at Tulane. Unique and theatrical productions bring a competition floor to life with music, dance, color guard, and electronics!
GWW is a brand new competitive ensemble competing in the Louisiana-Mississippi Color Guard and Percussion Circuit (LMCGPC) for this year! The group came out swinging with their 2016 program, "Time Curve," with original music by Andrew Szypula and drawing from William Duckworth's Time Curve Preludes. Drill design by Andrew Szypula and Mendel Lee, choreography by Rachel McAleer. The ensemble was met with high honors from the adjudication and in 2016 became the first Winds Independent A Class Champions of the LMCGPC! The GWW is honored to participate in the newest division of the pageantry arts!
2017 Program
The Green Wave Winds are proud to present their 2017 Program, Don't Cage Me.
A dystopian story about rebelling against the norms of an oppressive society.
The fight between an individual and the society that surrounds them is highlighted in Beethoven's "Egmont Overture." As the individual finally breaks free, they are unsure of how to live their life without the safety net of what had been provided for them their whole life. "Letter from Home" by Pat Metheny paints the feeling of absence. Finally, our hero comes to terms with the right choice to break free and "Never Be Like You" by Flume depicts the final choice to fight for independence.
The Green Wave Winds is an all-age group and membership is available to anyone wishing to participate! Send us a message for more info!