Soundwave Officers 2017-18
Valerie Miller - President
Val is a senior from Oak Park, Illinois majoring in Sociology and Environmental Studies with a French Minor. She plays saxophone and enjoys artists from a variety of music genres including Sheryl Crow, J Balvin, and Nicki Minaj. Badminton, Dance Dance Revolution, and pogo sticking are a few of her niche talents.
Leo Henkin - Vice President
Leo Henkin is a student in the Music Sciences and Technology Area of the Music Department as well as a Jewish Studies major. Over his college career he has conducted youth orchestras, marched in the marching band, and worked with different Jewish organizations across the United States to create meaningful worship and learning experiences for people of all ages. He's excitement and enthusiasm for Tulane sports is shown best when the clock is winding down and Tulane just needs a kick of spirit to get those last points on the board. Roll wave.
Lydia Woolley - Secretary
Lydia is a sophomore majoring in English and Political Science, minoring in Arabic. She is passionate about sending emails, recording attendance, and taking long walks in Audubon Park.
Jacob is a History and Political Science major from Brighton, Colorado. His toe was run over by Soundwave's truck while we rolled in King Arthur last Mardi Gras, and he still loves this organization.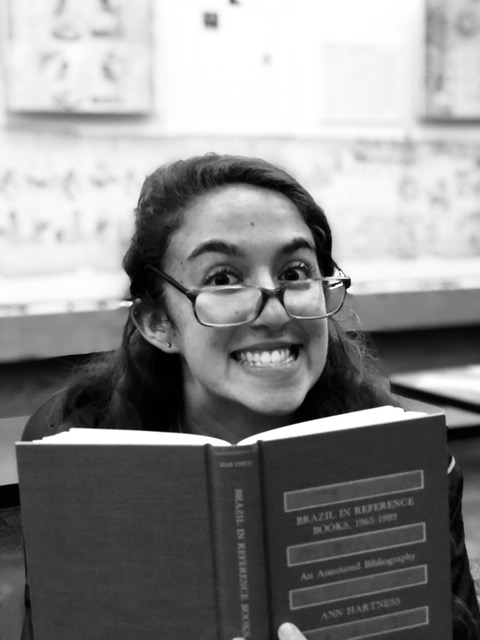 Rebecca Lubin - Librarian
Becca is a sophomore from St. Petersburg, Florida studying Environmental Biology and Latin American studies. Just like all other librarians, Becca enjoys reading, wearing her glasses too low on her face, and shushing people. Roll wave!!!
Jonah Gilkeson - Historian
Jonah Gilkeson is a junior from Asheville, North Carolina studying psychology. He plays the trumpet and the mellophone and does them both better than Becca Lubin.